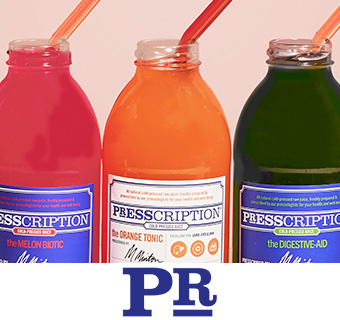 Presscription Juices is the UK's leading juicing brand, encouraging people to take a mindful and proactive approach to their health and well-being. Their products are scientifically designed by a team of expert nutritionists to set you up for a healthier lifestyle. Each recipe is curated with optimal combinations of fresh produce, superfoods and probiotics to optimize the juice's function in the body.
David Lloyd Clubs members get an exclusive 20% off their first purchase, so why not build your own box today? Every cold-pressed juice is 100% raw, fresh & unprocessed therefore have a 3 day shelf-life. Plus they come in glass bottles!
Prescription's cold-pressing method slowly extracts juice from fresh produce without heat or oxidation therefore retaining all of its nutrients. The result? Each juice is alive and filled to the brim with enzymes, vitamins, minerals and chlorophyll.