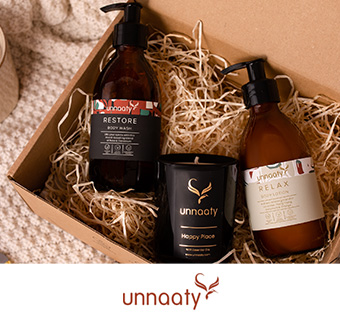 Unnaaty was started in 2019 with the mission to create equal opportunities for those who are challenging various kinds of disabilities including challenges with mental health while curating ethically sourced products that would contribute to the well-being of its consumers and the environment at large.
Unnaaty offers a range of organic/natural bath, body and home fragrance products that are toxin free, vegan friendly, cruelty free and many of these products are made by those who are marginalised.
Ethical shopping will make a much bigger impact on the world and as a Unnaaty customer, you will not only gain satisfaction from having done your bit for the community and environment, but you will also be contributing to this change of an inclusive, ethical community.